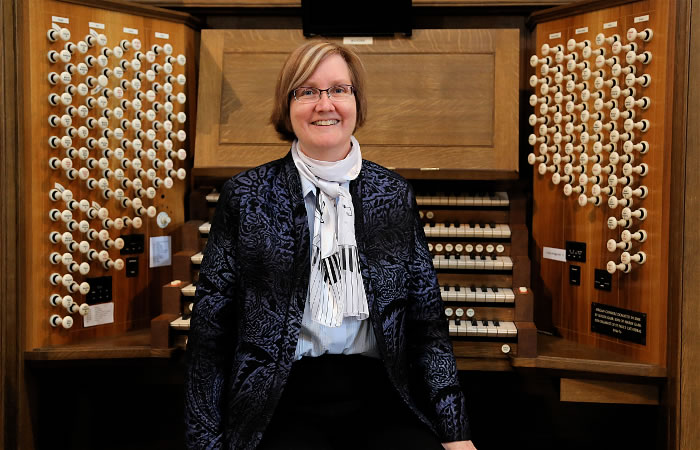 Angela Kraft Cross, AAGO
Angela Kraft Cross, MD, is an internationally respected virtuoso organist, a pianist, a composer, and an eye surgeon. For additional details, please see the Biography page.
Her passion for performing and sharing the joy of organ music shines forth in stimulating performances that are easily accessible to a diverse audience. Her passion extends into a love for teaching and mentoring young organists and for conducting organ master classes. Recent educational topics include Harvesting Young Organists, Felix Mendelssohn, César Franck, and the French Romantics. Performances and classes may be scheduled by contacting Dr. Kraft Cross by Email.
Since 2002, Dr. Kraft Cross has released eight solo albums. For her complete discography, please see Recordings.
Published compositions by Dr. Kraft Cross have been enjoyed by audiences around the world. She has published three books of organ compositions and two choral anthems with Lorenz/Sacred Music Press. Her Sharing the Journey CD from 2013 documents her early compositions. Please see Compositions for more information. To commission an original composition, you may contact Dr. Kraft Cross by Email.
Her YouTube channel features favorite organ performances and piano repertoires and includes performances of her original compositions. See also Videos.
Dr. Kraft Cross is Founding Director of the San Francisco Peninsula Organ Academy, founded in 2014. The Academy's generous scholarships have offered young concert organists the opportunity for intensive study overseas.
For a listing of past and future concerts, please visit the Calendar.
You may contact Dr. Kraft Cross by Email or by postal mail at PO Box 555, San Mateo, CA 94401.